Music Together is an internationally recognized early childhood music program for infants, toddlers, preschoolers, kindergartners and the adults who love them.  Music Together classes are based on the recognition that all children are musical.  Central to the Music Together approach is that young children learn best from the powerful role model of parents/caregivers who are actively making music. All young children are welcome to these music classes, including those with special needs.
Parent Quote: "My child loves class and her teacher. The experience has proved to be valuable towards my child's overall development and I would recommend it to any parent.' – Ashley P. 
  January – March 2020 Schedule
Classes begin January 13, 14, and 16 and end March 17, 18, and 19, 2020
Mornings at The Groove Room in Hermitage at 3668- A Central Pike
Wednesdays at 10:00 AM
Fridays at 10:00 AM
Afternoons at Blakemore United Methodist Church, 3601 West End Avenue, Nashville.
Your First Class is FREE!
Learn more about Music Together®:
https://www.musictogether.com/prospective-parents/our-music 
Each semester of Music Together Classes each family receives:
weekly 45-minute classes
A CD of all semester songs
A Songbook with music, lyrics, and beautiful illustrations – New Books with New Illustrations!
Access to the Family Music Zone® page on the Music Together, LLC website for more music making ideas at home!

Emails discussing music making topics covered in classes
Each semester offers a new collection of songs for a cycle of 3 years.
Six or more registered families constitute a class.  Limit 12 children per music class.
Information about all Music Together classes:  For current pricing and registration can be found on the "Register for a Music Together Class" during open registration times 6 weeks before classes begin each semester.  
Tuition includes, weekly 45 minute classes, one music book to keep, aCD to keep, regular email updates, exclusive access to music on the the Music Together App and access to the "Family Music Zone" page on the Music Together, LLC website!
Pay in full through the scheduler , OR cash, check or credit card at the time of the first class. Payment plans are accepted..  Upon registration, a confirmation email will be Sent to you.  Due to the nature of filling spots for this high quality class, no refunds after the second class. 
One make up class will be built in at the end of each semester and families can make up a missed class at another class time when prearranged with the Music Together teacher.
You are investing in your child's development and enriching his or her life by joining our high quality music community of active music making!  Thank you!
Email carrie@inharmonymusicmidtn.com if you have any questions.  Thanks much! 
For more Music Together locations: musictogether.com • (800) 728-2692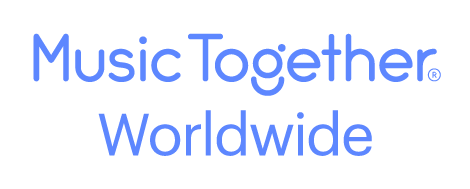 Music Together art & logo design © 1992-2020 Music Together LLC. Music Together is a registered trademark. In Harmony Music of Middle Tennessee is licensed by Music Together LLC. For more locations: musictogether.com – (800) 728-2692